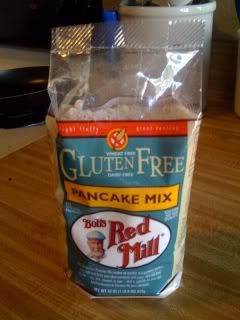 I love pancakes and was really excited to try this pancake mix when I saw it. I've heard good things about Bob's Red Mill and their products.
The pancake mix definitely lives up to the hype. Its delicious. The pancakes are fluffy, moist and taste just like whole wheat pancakes. Do keep in mind that you need to use an egg and milk when whipping up the mix, though I used water instead of milk and it worked just fine. The package also says you can use egg white substitute if needed.
This pancake mix gets a big thumbs up from me!