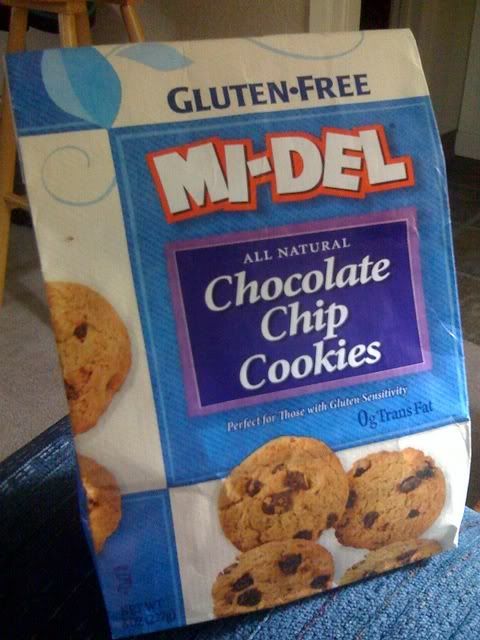 I might be very new at this but even I have already found out that its darn hard to find a good gluten free store bought cookie.
The other day I just happened to walk by some cookies while I was at Henry's and made an impulse purchase. (Wouldn't recommend that for GF living...I've already been burned. lol) Anyways, they caught my eye and I'm really glad they did because they're good!
The cookies remind me a lot of the little chocolate chip firmer cookies that Mother's Cookies makes. There's no yucky aftertaste and they have great texture. I'd definitely buy them again in a heartbeat! Yum!